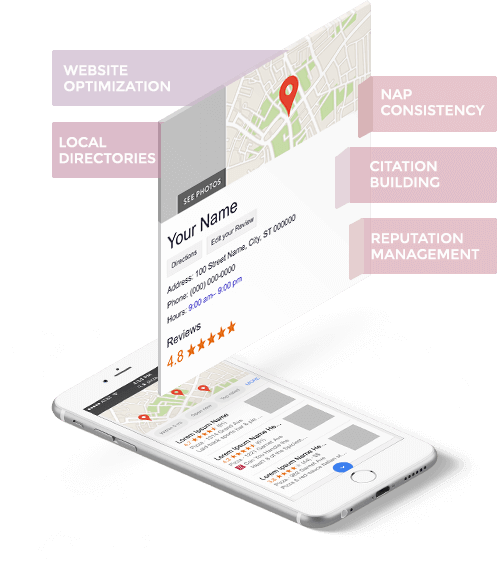 HOW CAN YOU CONNECT WITH LOCAL CONSUMERS?
Would you like to make your business Easier to Find Online in your Area?
How can you connect with local consumers? With local search engine optimization or SEO, you can promote your business directly to local customers at the exact moment they search for products or services your business offers.With better local search rankings, you'll see more visits to your website and more leads for your business.
Our local SEO services are designed to increase organic traffic to your website, by improving your businesses positioning on Google serach engine. We work with customers to develop a content strategy that is both effective and relevant to your target market using industry best practices and techniques that optimize your businesses search engine ranking.
Say Hello